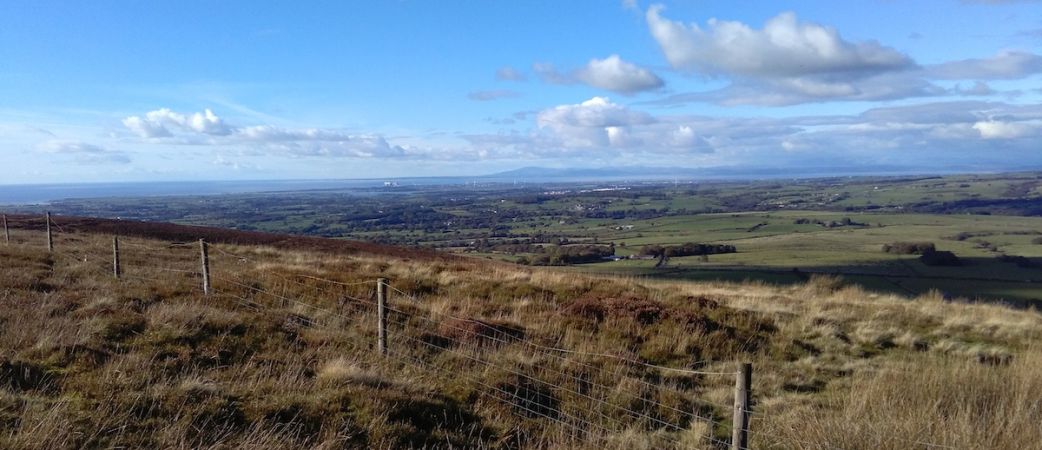 Landed (Cadastral Maps)
This is a pilot for a project to produce artists' cadastral maps (maps of landownership) showing current and historical landownership of a rural area of north Lancashire, and revealing change over time. 
The pilot runs from June to late 2017. It focuses on a thin west-east slice of north Lancashire, from the remains of Cockersands Abbey on the coast, across upper Wyre, to the Trough of Bowland. This geographic slice includes seacoast with salt marsh tidal flats, farmland which has been reclaimed by sea defences, higher farmland, and moorland, including grouse moors. There are north-south transport routes through it including a canal, west coast mainline railway, M6 motorway, A6 major road.
The commissioned artist researchers for this pilot are Rebecca Chesney and Layla Curtis.  
The pilot is the research or information collection stage of the project. The artist researchers will investigate and explore the sources and methods required to produce cadastral maps of the area. 
Most other countries in Europe and the USA have cadastral maps which are fully accessible to the public, but the UK does not. The full project is intended to be an exploration of land ownership mapping in England, taking an area of north Lancashire as an example. 
This pilot project is funded by Arts Council England and the Landscape Research Group.