Paintings and prints
Albert Irvin is one of Britain's most established and respected abstract artists.  His huge, bold, brightly coloured and joyous paintings and prints are an exuberant celebration of life. This exhibition will be a rare opportunity to see contemporary paintings and prints of such a high calibre in the North West.
Irvin is one of the older generation of British painters, including Gillian Ayres, John Hoyland and Basil Beattie, whose work has both continued and expanded the legacy of abstract expressionism. He has exhibited widely across the globe and was elected a Royal Academician in 1998. His work is in the Tate Gallery and many other public and private collections throughout the UK and in other parts of the world.
Albert Irvin was born in London in 1922, and studied at Northampton School of Art after being evacuated from the capital at the onset of World War II. He was conscripted in 1941 and served as a navigator in the RAF. After the war, he studied at Goldsmiths College, where he later taught between 1962 and 1983.  Irvin lives in London and works at his studio in Stepney Green in the East End.  
He will be present at the opening of this exhibition.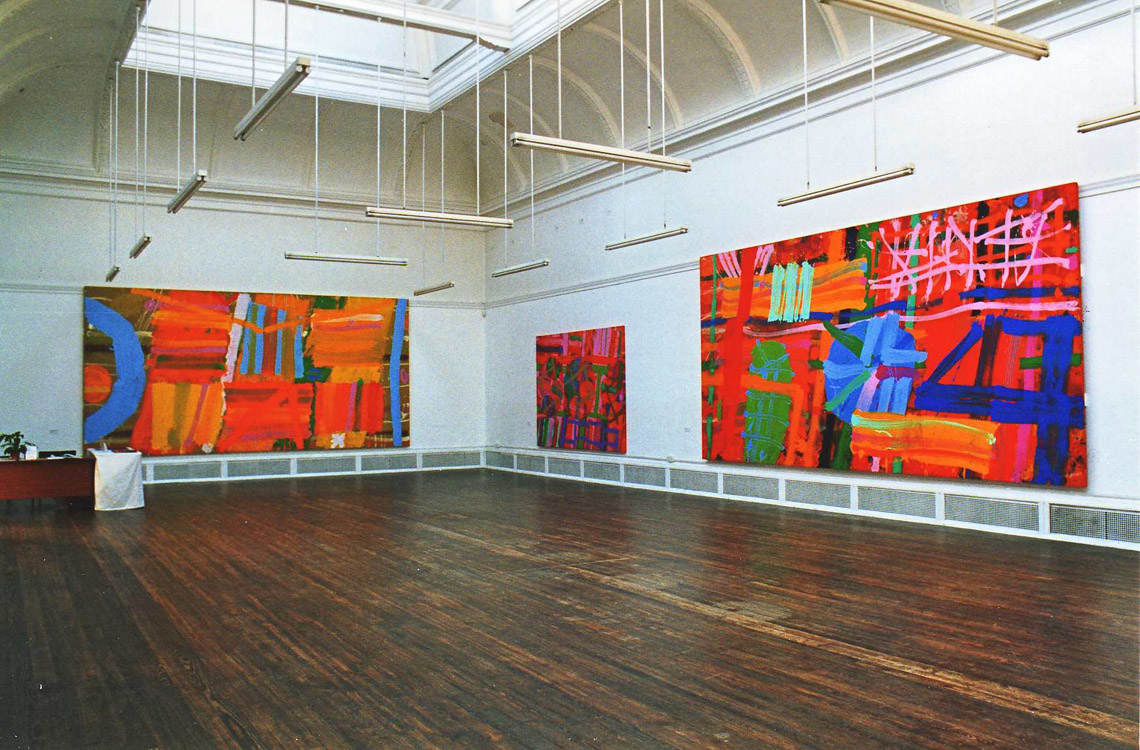 20 January – 22 March 2003
An exhibition on two sites in collaboration with the Peter Scott Gallery at Lancaster University
Storey Gallery and the Peter Scott Gallery are collaborating on this exhibition to enable the display of a large selection of Albert Irvin's recent paintings and prints.  They are pleased to make this exhibition an opportunity to demonstrate the links between the city and the university.  To symbolise this collaboration the exhibition will be opened by the Mayor of Lancaster and the Vice-Chancellor of Lancaster University.